Why WVSOM?
We transform your craving for knowledge and heart for healing into a wisdom that promotes patient wellness.

97% Residency Match
We are matchmakers, with 75% of our students winning their 1st, 2nd or 3rd choice. What does that mean for you? You're likely to have a residency within your field of choice! View our past match data.

Graduation Success
We take time to both teach and support you from beginning to end because your success is our priority. Interested in seeing our performance?  See our graduate outcome data.

The Osteopathic Difference
Body-Mind-Spirit…through the Osteopathic approach to wellness you will see your patients as whole, complex beings and treat them with the philosophy that wellness is not just the absence of pain. Learn more at "What Is a D.O.?"

WVSOM Will Take You There!
Emergency medicine, family practice, pediatrics or geriatrics…whatever your dream, whatever your passion, your studies here at WVSOM will make that possible. Our curriculum, successful residency program, opportunities for medical service and strong alumni network will provide the opportunities and experiences you need to practice the art and science of osteopathic medicine your way.

Number 1
WVSOM is number one in the nation graduating primary care physicians who practice in rural Appalachia. Our physicians make a difference in the quality of life in areas where health care is needed most.

Among the Nation's Top Medical Schools
For 23 consecutive years, WVSOM was ranked one of the top medical schools in the nation, according to U.S. News & World Report.
Learn, Live, Love and Serve 
The community where you begin your journey has so much to offer you as a student and individual.
Our Campus

Our Campus

Tucked away in a quiet, lushly green corner of Lewisburg, West Virginia, the WVSOM main campus is a naturally beautiful, safe and easy to navigate environment. Here, students trust the faculty and staff and build lifelong relationships that serve not only them, but their patients, as well – often for a lifetime.
Our Region

Our Region

The West Virginia School of Osteopathic Medicine is located in Lewisburg, West Virginia, surrounded by the natural beauty and tranquility of the Greenbrier Valley.
EXPLORE LIFE AT WVSOM
Welcome to our community
Image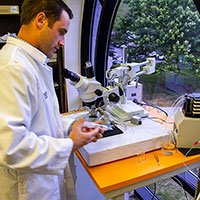 Supporting Research Endeavors
If medical research is your passion, our experienced research faculty will support you in your exploration. In addition to mentoring and guidance on grant funding, you will have access to top-notch facilities that will strengthen your presentation skills and professional development.
Image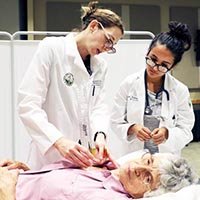 Forward-Thinking Curriculum
Designed to deliver the most well-trained, disciplined and trustworthy osteopathic physicians into rural communities, our curriculum is structured to elevate community-based health care services to an appropriately higher position into communities where medical services are needed most.
Image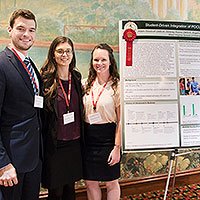 We Support Your Success
Yes, medical school is rigorous. But we are committed to supporting our students with study skill coaching that elevates your learning and with ASPIRE – Academic Support and Intervention Resources – an initiative designed to propel students forward to graduation and professional practice.
Image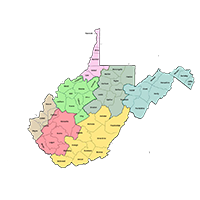 Our Campus Is Statewide
As a third- and fourth-year medical student at the WVSOM, you will fulfill your clinical rotations in West Virginia hospitals across seven regions, giving you the opportunity to fall in love with practicing medicine in the Mountain State.
Learning Through Community Outreach
Nothing compares with hands-on experience in the field of medicine. Each year our students participate in local and statewide clinics, and very often leave America's borders to serve those in need of medical care in other parts of the world. Real people, real cases, real learning.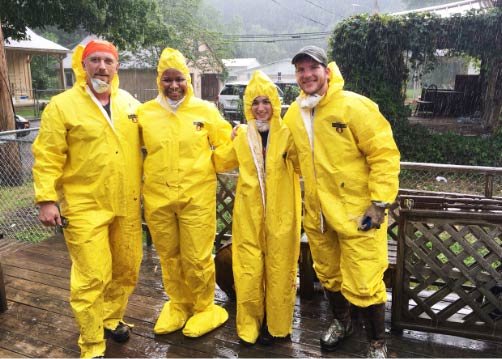 Learning Through Sharing
Our commitment to community outreach includes programs like the Translating Osteopathic Understanding into Community Health (TOUCH) Program. Adopted by WVSOM in 2008, TOUCH is a national initiative of the Council of Osteopathic Student Government Presidents designed to encourage osteopathic medical students to expand "…osteopathic ideals and principles to those unaware of our professional values."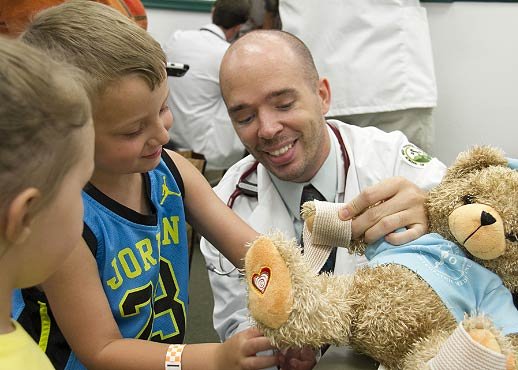 A Partnership for Good
Located close to campus on Jefferson Street in Lewisburg, our partnership with the Robert C. Byrd Clinic (a 501c3 not-for-profit organization) allows our students to support the delivery of osteopathic care in numerous areas of medicine, including family practice, pediatrics, preventative medicine, geriatric psychiatry and acute care. The clinic serves patients both at the Greenbrier Valley Medical Center and in area nursing homes.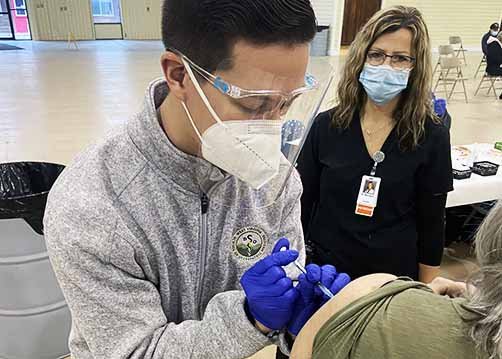 Prepared for Crisis Medicine
In March of 2020 the world became a classroom for medical students everywhere during the COVID-19 pandemic. The students of WVSOM responded by supporting testing sites, volunteering with and raising funds for local food pantries and following all mandated protocols. In addition, students partnered with state and community leaders to participate in the creation and distribution of PPE to emergency responders.