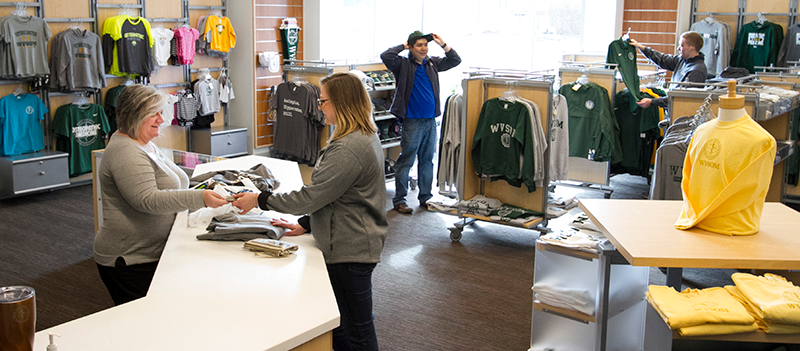 The WVSOM Campus Store is owned and operated by the West Virginia School of Osteopathic Medicine… not a big conglomerate. You'll find that our prices are competitive with other online sellers.
Please consider the WVSOM Campus Store first, when making your textbook purchases.
Hours of Operation
Our hours of operation are Monday – Friday, 8:00 am to 4:30 pm.
Booklist
Each year, the WVSOM Campus Store will post the booklist for the next school term beginning July 1, which is the date set by West Virginia Code.
The booklist will list the required and recommended titles set forth by the faculty for students on campus and those on rotations. The booklist contains all pertinent information (title, edition, author, ISBN and WVSOM Campus Store pricing.)
If you are an incoming first year medical student, please wait until you can visit the store or talk with your peer mentor before purchasing textbooks.
Medical Supplies & Instruments
The WVSOM Campus Store carries all necessary supplies and instruments for WVSOM students.
The WVSOM Campus Store, a distributor for Welch Allyn medical equipment, is able to offer our students nearly 40% off of retail pricing! When students purchase their medical equipment through the Campus Store, we are able to honor Welch Allyn and Littman's student warranty programs. Welch Allyn is zero cost repairs through four years of medical school and into the 2nd year of residency. Littman is zero cost repairs through all four years of medical school.
Online Ordering
When ordering from our new WVSOM Online Store, you will notice that link will take you to the West Virginia State Treasurer's office. By using the highly secure software from the WVTO, we hope to eliminate any concern about your online shopping experience. Return Policy
Returns are for Bookstore Credit Only, no cash back.

Returns are accepted within one (1) business day with the original sales receipt. Books must be in the same condition as purchased. This means no highlighting and no marks of any kind.
Review books, DVD's or CD's, special order items, and medical equipment are non-returnable.
Shrink-wrapped merchandise cannot be returned if the shrink wrap is removed or broken.
WVSOM Campus Store Partners
The WVSOM Campus Store has partnership agreements with the following vendors: