We encourage you to stay involved – join the Alumni Association, register for an upcoming Continuing Medical Education event, locate an old classmate, attend the next Alumni Weekend celebration or learn about physician placement opportunities.
Continuing Medical Education events

39th Annual Mid-Winter Osteopathic Seminar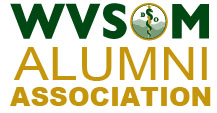 Embassy Suites, Charleston, W.Va.
Jan. 28–30, 2022
Hotel Reservations:
304-347-8700 or 800.EMBASSY. Group code: OST
Alumni Association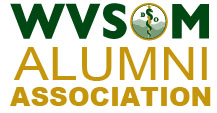 Alumni Association Giving Opportunities
Joining the Alumni Association, donating to our scholarship fund or purchasing a commemorative brick are just a few of the ways to give.
Options to Give Back
General Fund Quick Donation
Check out all our options to give back and celebrate your graduate or use this form for a quick one time donation of your choosing. Thank you!
When you join the Alumni Association your contribution supports the white coat ceremony, scholarships and grant programs for students and faculty. You will be among the first to learn of upcoming alumni receptions, CMEs, as well as information regarding OMED and ACOFP Conventions.

Join Today
The Office of Alumni Relations takes great pride in our graduates.
Our grads are the ones doing the real work in our nation's hospitals, clinics and private practices.
It's our grads who choose to practice in areas of our country that need doctors the most and work in the primary care fields so important to our nation's health care system.
The quality of care WVSOM graduates deliver to the state and nation reflects positively on this institution.
Celebrate Your Graduate
Go beyond the pen with a lasting gift that will honor your graduate and give back to the next generation of WVSOM physicians. Consider one of these thoughtful gifts:
Alumni Commemorative Brick
Be a real brick and pave the Alumni Walk with a commemoration of your graduate and his class year. This gift is not just sand and mortar, but an investment in the school and its future.
Commemorative Bench
If you're looking for a unique gift to express how you feel, consider contributing a personalized bench in honor of your grad or an entire family of WVSOM doctors. It's a beautiful gift that will be here to welcome you with every return – your own special place on campus to pause and reflect.
Additional Alumni Tools